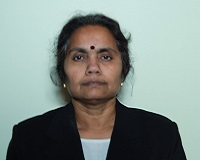 Welcome to Geeta's Home Page!!

Email: geetah05@gmail.com
---
Working as Laboratory Systems Manager, at Road Science, Auckland..

Experienced in Microbiology testing laboratory, Laboratory Information Management System (LIMS) Development and Administration, SQL querying and database, Technical or content writing, Documentation
---
Skills
IT or LIMS skills
L1/L2 Customer Support, Troubleshooting and Problem-solving
SQL querying and database
Configuring and Customizing LabWare LIMS (Laboratory Information Management System)
Change Management, Development, Unit and UAT Testing and Migration between Development, Test and Production Environments
Crystal Reports
Schedulers and servers
Advanced MS-EXCEL, ACCESS skills - Received a Continuous Improvement Award for computing an Excel sheet with complex calculations
Brief Microsoft CRM exposure
Website development including HTML,CSS
Writing skills
Survey Reports
Thesis and dissertation
Configuration document
LIMS user manual
Standard Operating Procedures (SOPs)
Writing, editing and reviewing test scripts
Laboratory skills
ISO 17025 knowledge and experience
Staff management and supervision
Customer service
Procurement of resources, pricing
Test Method development
Auditing
Testing and coordination of samples
Microscopy
---
Work Experience
| | |
| --- | --- |
| 2017 - 2019: | Application Support Analyst, AsureQuality, Auckland |
| 2006 - 2016: | Senior Microbiologist and LIMS Developer at Watercare Laboratory Services, Auckland |
| 1989 - 2006: | Freelance Consultant. Market and technology projects for JETRO, Singapore. Survey Projects for National Computer Board, Singapored |
| 1997: | Temporary (Maternity leave cover) Microbiologist, Douglas Pharmaecuticals |
| 1988: | Microbiologist, Unichem Pharmaceuticals, Bombay, India |
| 1987 - 1988: | Research Associate, Chemical Engineering Department, Bombay University Department of Chemical Technology |
---
Education
| | |
| --- | --- |
| 1996 - 1997: | Post-graduate Diploma in Environmental Engineering from Massey University, New Zealand |
| 1983 - 1988: | Doctorate Degree in Microbiology from Bombay University, India |
| 1981 - 1983: | Masters Degree in Science (Microbiology) with a first class from Bombay University, India |
| 1978 - 1981: | Bachelors Degree in Science (Microbiology), with a first class from Bombay University, India |
---
Other interests:
Carnatic music (Veena & vocal); listening to good songs; crossword puzzles, reading interesting books; outdoor sports like cricket, badminton & tennikoit; indoor sports like chess & carrom.
---
Geeta has two brothers:
Eldest brother is Parameswaran, married to Lakshmi - 2 children and 3 grand children
Elder brother is Kumar Hari, married to Usha - 2 children and 1 grand child

Ancestory
Kashyapa Gothram (lineage)
Parents: Hariharaputra Sharma - Renganayaki
Paternal Grand Parents: Parameswaran - Ananthalakshmi
Paternal Great Grand Parents: Neelakantan -
Maternal Grand Parents: Hariharaputran - Lakshmi
Maternal Great Grand Parents: Devarajan - Renganayaki
Geeta's Ancestoral places
Muvattupuzha is located about 36 km Kochi. The town is also the starting point of the Muvattupuzhayar (Muvattupuzha river), which is a confluence formed by three rivers: the Thodupuzhayar, Kaliyar, and Kothayar. Muvattupuzha is bordered by the Kottayam district on the southern side and the Idukki district on the eastern side. Muvattupuzha belonged to Edappally Swaroopam, but were later transferred to Manas' (Brahmin families). St. Thomas, the apostle who introduced Christianity to India, is believed to have visited this region. The Marth Mariam Syro-Malabar Catholic Church of Arakuzha has a recorded history of over 1,000 years, making it one of the oldest Syrian churches in Kerala.
Vadakku valliyur or Valliyur is a Special Grade Town Panchayat in Radhapuram taluk in Tirunelveli district. It gets its name from the goddess Valli. The place connects the big city of Tirunelveli to the city of Nagercoil and town of Kanyakumari on NH 7.
---